Read in English
Op 1 november 1956 trad de Nederlandse adoptiewet in werking.Hiermee verwierf het geadopteerde kind dezelfde juridische status als het biologische kind in een gezin. Nu hoorde het "officieel" ergens thuis.In Nederland wonen 55.000 geadopteerden. 55.000 vrouwen, mannen, meisjes en jongens voor wie het niet vanzelfsprekend is te weten waar hun wortels liggen. Uit wie ze geboren zijn. Waar ze vandaan komen. Mensen die zich niet vanzelfsprekend thuis voelen. En als thuis voelen, ergens (bij)horen, niet vanzelfsprekend is, kan dit vragen oproepen.Tot problemen leiden. Bij de geadopteerde. Maar ook bij de adoptie ouders. En bij de ouder die, om welke reden dan ook, afstand van een kind nam.
Wie ben ik?  Wie ben jij?   Waar ben ik?    Waar ben jij?   Wie ben ik voor jou?
Wie ben jij voor mij?    Wat ben ik van jou?   Wat ben jij van mij?
Ook ADOPTED projectleider en fotograaf Ton Sondag (1961) niet. Door zijn biologische moeder afgestaan na zijn geboorte en geadopteerd op 1,5 jarige leeftijd. De mate van veiligheid die een kind ervaart in de relatie met de verzorgende ouder(s) vanaf de geboorte en de vanuit deze ervaring voortkomende ontwikkeling van vertrouwen in zichzelf en de ander(en).
Als volwassen man en kunstenaar steeds weer geconfronteerd met problematiek die zelfvertrouwen, zelfexpressie en succes in de weg stond, ontdekte hij de afgelopen 2.5 jaar tijdens een intensief therapietraject, de relatie tussen het opgroeien als adoptiekind en zijn problematiek. Ook ontdekte hij, zoekend naar lotgenoten en hun ervaringen, dat er in Nederland nog geen centraal punt is waar alle bij adoptie betrokken partijen terecht kunnen met hun vragen. En dat nazorg na adoptie al evenmin voor ieder van hen vanzelfsprekend is.
Voor Sondag aanleiding om zijn camera ter hand te namen, een samenwerking aan te gaan met GGZ psychotherapeute dr. Inge van Meurs en het project ADOPTED te starten. Een Social Design project om adoptie in al haar facetten zichtbaar te maken: Wie de betrokkenen zijn, hoe ze zich door het leven bewegen, welke vragen er onder hen leven en op welke problemen zij stuiten.
Met als doel een uitwisseling op gang te brengen. Met elkaar in gesprek te gaan. Nationaal en internationaal tot een breder begrip te komen van adoptie gerelateerde problematiek. Tussen alle bij een adoptie betrokken partijen. Tussen deze partijen en hulpverlenende instanties. Tussen u en ons.
Adoptie gerelateerde problematiek.
Een kleine opsomming:
Gedragsproblematiek
Aanpassingsproblematiek
Moeite met het aangaan en/of onderhouden van (duurzame) relaties
Onderpresteren en/of disfunctioneren op school en/of werk
Angststoornissen
Dr.Inge van Meurs
Dr.Inge van Meurs (1979) is als psychotherapeute werkzaam binnen GGZ.Haar bijzondere belangstelling gaat uit naar het onderzoeken en behandelen van problematiek die voortkomt uit een onveilige, of verstoorde hechting. Van Meurs ondersteunt het project organisatorisch en inhoudelijk vanuit haar kennis en wetenschappelijke achtergrond.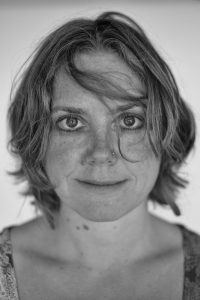 Vlissinger laat betrokkenen bij adoptie elkaar ontmoeten (video)
---
'Wie ben ik, en waar kom ik vandaan?' Mensen die geadopteerd zijn worstelen vaak met die vraag.VlissingerTon Sondag is daarom gestart met 'Project Adopted', een project over de invloed van adoptie op het leven van geadopteerden, adoptieouders en biologische ouders.
Geadopteerd
In Nederland wonen zo'n 55.000 geadopteerden. Sondag weet uit eigen ervaring dat het soms heel moeilijk kan zijn om geadopteerd te zijn. Hij wil daarom meer aandacht voor deze doelgroep. Hij heeft een website gemaakt waar geadopteerden, adoptieouders en biologische ouders elkaar kunnen ontmoeten. "Het is een platform waar mensen verhalen van anderen kunnen lezen en waar ze hulp of informatie kunnen vinden over thema's die met adoptie te maken hebben."
KCR magazine (Kenniscentrum Cultuur Rotterdam) geschreven door Sanne Helbers.
---
Ton werd als baby afgestaan, en wil nu laten zien wat adoptie met je doet
---
Ton Sondag werd geadopteerd toen hij anderhalf jaar oud was, en dat had een flink effect op zijn leven. Nu maakt hij een platform voor geadopteerde kinderen en hun ouders, zodat ze niet door dezelfde zoektocht naar identiteit en hulp heen hoeven als hij.
Al maanden is hij bezig met een fotoserie van kinderen en (adoptie-)ouders. "Ik wil hun verhaal vertellen, zodat ze elkaar beter begrijpen. Maar ook zodat de buitenwereld snapt wat adoptie inhoudt en wat het doet met de levens van mensen." Want dat het een groot effect op je leven kan hebben, maakte hij zelf mee.
De moeder van Ton was 15 toen ze zwanger raakte. "Maar dat kon toen niet, dat mocht niet in die tijd", vertelt hij. "Ze was streng katholiek. Dus ze ging naar Moederheil in Breda. Daar verbleef ze terwijl ze zwanger was, zodat niemand het zou ontdekken, en daar werd ik geboren en afgestaan."
There are 55,000 adopted persons living in the Netherlands. For these 55,000 persons, knowing their background, their roots, is not granted. Being taken away from your mother and father, those who gave you life, will always be an experience that shapes you for the rest of your life. An experience that could have a whole range of effects, depending on the adoptee themselves, the environment they grow up in, and positive or negative events in life. In the best case scenario, the match with the adoptive parents is a good one, the adopted person knows how to adjust to their new surroundings, and they feel at home. In other cases, the adoptee and the adoptive parents don't manage to properly get used to each other, or the adopted child has problems in school, and later in life at work, problems with social contact, behaviour problems, fear of abandonment… this is only the tip of the iceberg of the obstacles that adopted persons could be affected by. Sometimes, the nature of the problems is mild, sometimes it is more serious.
A troublesome side-effect is that the adopted person themselves, their environment, but care giving professionals as well, do not always manage to connect the dots of the problems that the adopted person might have, and their adoption. Even after 60 years of adoption, the knowledge of the influence that adoption can have on someone's life is not widespread. This is a pity for all those involved. The adopted person can feel misunderstood, and even have many unanswered questions, and those around them do not know what would be the best way to support the adopted person.
In the Netherlands, there is a general address for adoptees to report to with questions, curiosity, or problems. (after) Care for adopted persons, their adoptive parents, and their biological parents is not a given. Initiatives are created by these groups, but from professional organisations there is still a lack thereof. This leads to the fact that adoptees and (adoptive) parents often cannot find the answers they are looking for, even when it only concerns small questions or questions asked out of curiosity.
Project Adopted has two main goals.
---
To focus the attention of a big audience! – on the influence of adoption by depicting the influence adoption has on those involved (adopted persons, adoptive parents, biological parents) through photographs and stories of adopted persons, adoptive parents, and biological parents.
The website is not only an art project, it is also a signpost: adopted persons, adoptive parents, and biological parents can find stories of others on the website, they can meet each other, and get an idea about where they could find help or information about the subjects that are important to them at that time.
The project will consist of:
The development of a website
Creating and publishing a book with the photographs and stories of the participants
Exhibition of the photographs
The value of the project and what makes this project unique.
---
The photographer and project manager Ton Sondag (1961), residing in Rotterdam, was adopted himself, and he knows from experience about the influence adoption can have on a person's life. The last 2.5 years of therapy at a GGZ institution (Dutch mental healthcare service) has helped him to gain insight in the patterns that he, partially due to his adoption, has developed, and have had a hold on him during his life. With the new insights and the possibilities that were created to make different choices because of this, the idea for this project was born. Project partner Dr. Inge van Meurs (1979) is a psychotherapist and working within GGZ. She is especially interested in attachment and the issues that exist with regard to this subject. With her theoretical knowledge and scientific background, she helps with the organisational structure of the project and its content. The collaboration of both involved parties: experience, expertise, professional knowledge & skills and artistic talent makes it possible to create this project at the intersection of art and social importance.
Interviews and photographs
In September 2015, the interviews with the adopted persons who signed up to talk about the influence adoption has had on their lives for the project were started. In the meantime, 30 interviews have been conducted from the more than 60 persons signed up in total. The photography has started too. Each interviewed person will be photographed in a way that depicts their story.
We have come into contact with the adoptive parent organisation Loga. In March, Project Adopted will request these adoptive parents to be interviewed about the influence of the adoption on their lives, so we can depict these in photographs. Right now, we aim to add about 10 stories of adoptive parents to the project.
We are planning to approach one or more organisations for biological mothers of children given up for adoption to ask them to collaborate with Project Adopted.
Dr. I. v. Meurs psychotherapist
Ton Sondag artist/photographer
Kim van Schie Journalist/adoption mother